Seeburg's Quadraphonic First Edition
Quadraphonic Rarities and Oddities
An information for Quadraphonic collectors written by Klaus Hoenemann, Dec. 2011


Here is a report of quadraphonic jukeboxes of the company Seeburg. According to my knowledge jukeboxes haven't yet been considered in the quad-scene. However there have been a lot of remarkable developments.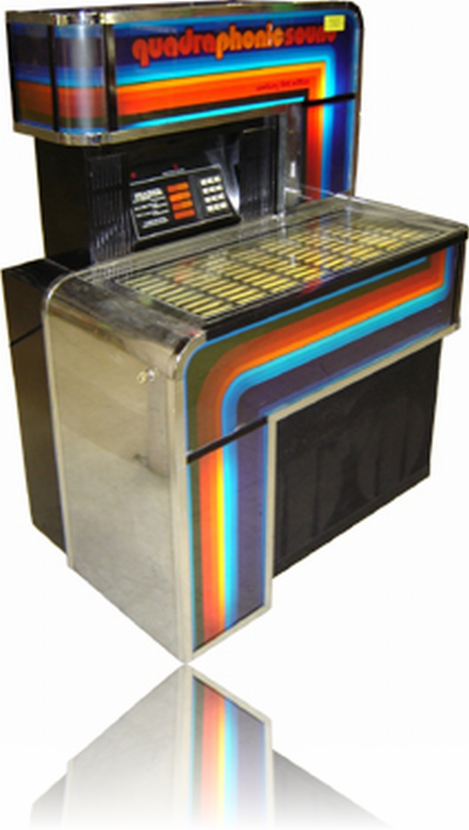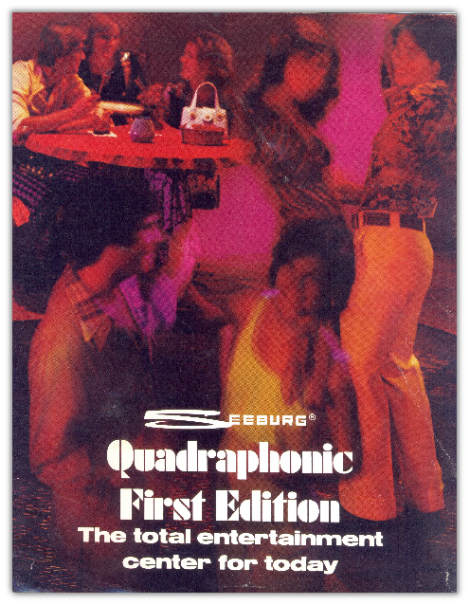 In the summer of 2011 I received the accompanying prospectus relating to the quadraphonic jukebox called "Quadraphonic First Edition" of the company Seeburg. To my surprise I discovered that there were four-channel jukeboxes.


There after quad fellow Wolfgang Nehles and I contacted several jukebox-collectors in Germany and the Netherlands in order to listen to the quad-box, but none of them had any knowledge of its existence. In a forum for jukeboxes the local experts even claim that Seeburg didn't do more than a marketing gimmick or advertising trick and the box wasn't really quadraphonic.

These experts told me, in reality it was just a simple phase-shifter which has created a "quasi-quad-image".

Fortunately, I was able to see a patent number on one of the many photos I've collected about this topic. Therefore I found out that this number was registered to an employee of Dynaco Electronic Company. Most likely an EV-4 decoder (SQ compatible) was installed in the "Quadraphonic First Edition".


We quad-fans know of course, that wonders can't be expected from the EV-4 system. However the decoder inside the "First Edition" with the type designation SQD1 is a real quadraphonic decoder and not just a trick. Later there was a decoder with the type designation SQD2, which was also suitable for retrofitting in stereo-boxes.


The final of the quadraphonic series is shown on the right: The jukebox "SQS4 Mardi Gras" with the decoder SQD2. Below is the full prospectus of the "First Edition". Of particularly interest is the chapter about the quadraphonic singles
, so-called mini LPs, which were pressed specifically for the jukeboxes, and for which I have devoted an extra section
of this website.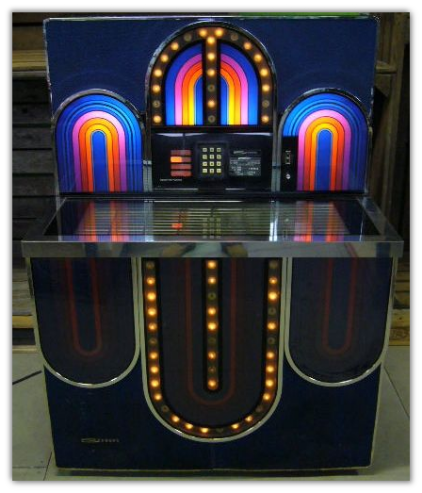 Here is the full brochure from 1974. The left button activates the full screen mode. To view the individual pages press the play button (with the triangle-symbol).



(Thanks to Grace A., who helped me with the translation)