JVC Memory Meter
Quadraphonic Rarities and Oddities
written by Klaus Hönemann, Aug. 2017
Thanks to Colja P., who helped me to translate the text.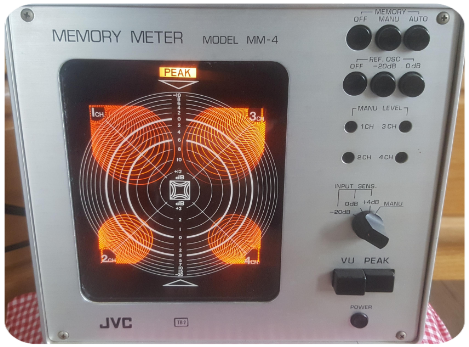 In addition to JVC's "1000 system", the "MM-4 Memory Meter" is certainly one of the most sought-after or rarest devices in the "Quadro scene". It was therefore a special day in August 2017, when Quadro-friends Eric Prasse from Switzerland, Georg Kessen and I could test this device for two days at my place.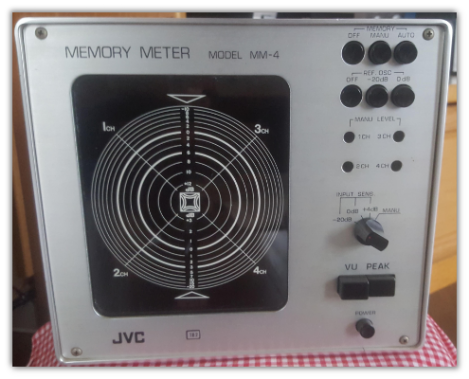 .
The MM-4 has a screen that can optically display the modulation of the four channels of the Quadro field. He who opens up the MM-4 will be quite astonished at first, since one would suspect a "tube" having been installed in a device built in the late 1970s. But actually there's a plasma screen already being utilized here. So we're presumably talking about one of the first devices with this technology ever.

.
One that suspects a great number of ways to connect accessories, as is usually the case with Quadro devices, will be disappointed with the spartanly tidied up back of the MM-4, too. Only four cinch inputs for the four channels and a fixed power cord are provided.

Also a conversion to 220 or 240 volts is not possible, so we had to operate the device with a ballast transformer, which supplied the line voltage of 110 volts commonly used in Japan.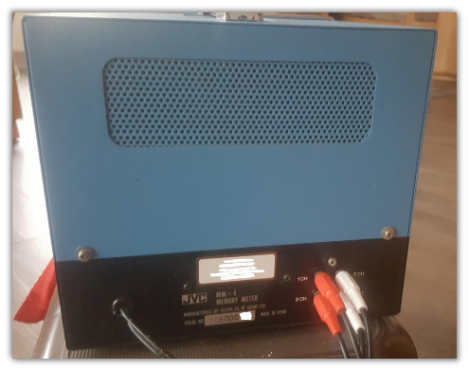 Serial-number unrecognizable on request of the owner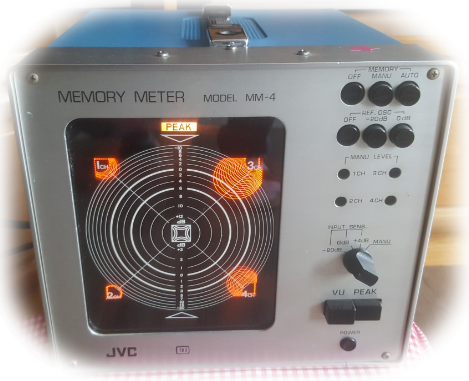 .
.
.
..
.
This shows a tone sounding from the right front.


Seeing the MM-4 "at work", you will be attracted magically by the play of the four circles. Therefore here's the link to the You-Tube video showing the device in action.